Contents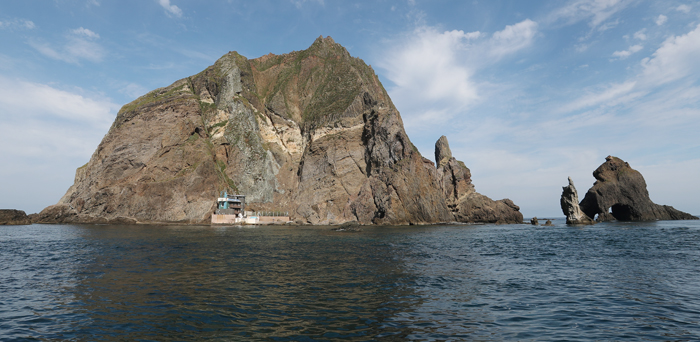 By
Jung Joo-ri

and

Sohn JiAe
Photos = Korea.net DB



The Korean government is launching a project to preserve the biological diversity in the waters around Dokdo Island.



The Ministry of Oceans and Fisheries announced on June 4 that it would begin recovering the diversity of marine life around the island, home to a total of 379 species of sea life. The project that first came up concerned seaweed, like sea mustard, on the rocks there that had disappeared, and sea urchins and calcareous algae that covered the space instead, which contributes to breaking the balance of diversity.



Under the project, about 15 tons of sea urchins will be removed from the western and southern parts of the island, and calcareous algae covering 1,000 square meters across the western part will be eliminated. A total of 200 seaweed seeds will be planted, while 10,000 striped beakfish, a natural enemy of the sea urchin, will be released into the sea.



"We'll conserve the marine ecosystem of the island so that it can remain as a rich repository of marine resources," said Kang Yong Seok, an official at the ministry's marine environment policy division.